California License #694232
DUNS #045946175
CAGE #612J8
SBE #1144481
WBENC #1701926
WOSB #171748
LEADERS IN COMMERCIAL GLAZING SINCE 1994
AbouT
Breezway
ThriftY Glass
Breezway Thrifty Glass has been the leader in commercial glazing since 1994. We are a company that strives to give excellent service while pushing the design boundaries.
​
Breezway Thrifty Glass is based in Norco. We serve all of California with a strong emphasis on Southern California. We have well-established supplier relationships with a variety of vendors throughout the state.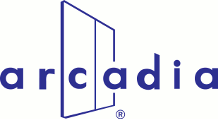 Due to COVID-19, we are taking extra health and safety precautions in our office and on each job site. Health and safety are our top priorities at Breezway, so we are supplying additional PPE to each employee. All employees are required to wear a mask while working and are encouraged to social distance when possible.
Beginning July 13th, our office will be operating with limited staffing and office hours in an effort to slow the spread of COVID-19. We will continue to respond to all e-mails and phone calls during this time.
We will continue to post updates here or call us at (714) 766 - 6490 with any questions.